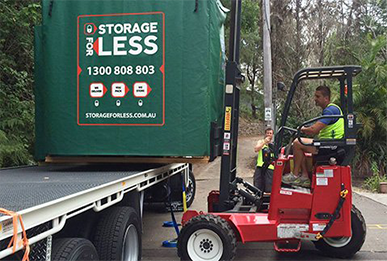 Cheap Storage Unit Locations in NSW
If you are a frequent traveller, or need to move out for some days from your home, storage units can become extremely handy to store your household and any other necessary items for both short as well as long term. In Australia, mobile storage units are very handy and has become a rising trend for people to store their important items with care. Not only this, but you can also store items that you can't fit into your homes. Apparently, storage unit companies provide you with storage space for items that you do not or cannot keep at your homes. These storage units are tactfully advertised so as to keep what within the four walls of your homes and what not to. If you don't make use of the storage units properly, you are missing out on many important things. It is rather imperative to say that storage units are not just for storing necessary or valuable items, but can also come handy and useful in a number of unique ways. Here we will discuss how can we make use of the storage units and what are the benefits. Sydney is a hotspot for storage units and if you are in NSW, you can get your hands on many storage units such as Alexandria Mobile Storage, Burwood Storage units and Five Dock Storage along with many others.
Modern Storage Units Services
With the increase in storage unit demands, companies have also revolutionized the way they used to serve their customers. Unlike old days, where these storage unit companies provided conventional storage options and services to their customers, they have now shifted their focus on to many other add on services for your convenience. Previously storage unit companies used to offer storage facilities for your household items, valuables or if you want to store items for other purposes such as opening offices and so on. Now, these storage unit companies have started offering services such as packing and loading, climate control services, insurance services, portability and much more. These add-on and ad-hoc services have made lives much easier than it seemed and apparently, you can get all your requirements filled at a one-stop place.
Storage units can be of good use to you in many ways such as keeping things at one place, a makeshift music studio for budding musicians, makeshift office space or even for practicing and holding exercise equipment. Self-storage units are accessible throughout most places of storage locations in NSW and you can take advantage of their unparalleled self-storage unit spaces right at your doorstep.