MOBILE SELF STORAGE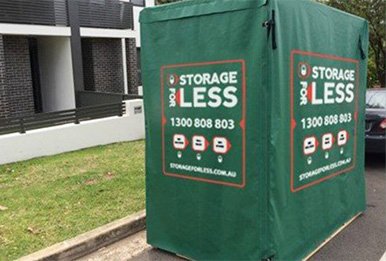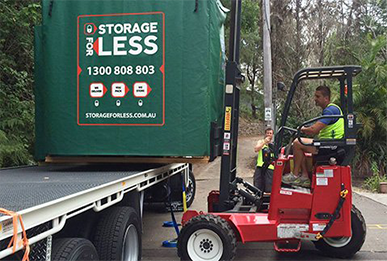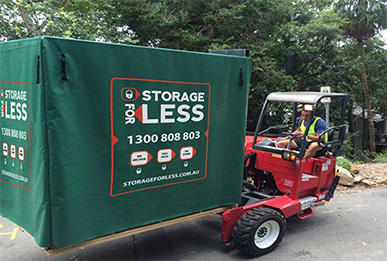 Cheap Storage servicing Narellan, Campbelltown, Hurstville, Liverpool,
Moorebank, St George, Smeaton Grange, Sydney
Storage for Less is a Sydney based storage company, which has been providing professional, experienced and reliable storage services for over 6 years. This shows in the amount of business we receive from referrals and repeat customers who have trusted us with storing their belongings for years.
At Storage for Less, we store your belongings for LESS, saving you money, saving you time and treating your storage as though it is our own. We care about keeping your treasured belongings safe. So when you're ready to finally retrieve your possessions, they will be in exactly the same condition your remembered the day you put them in storage.
The very best in mobile storage
With Storage for Less mobile self storage, storing your belongings has never been easier. Instead of being forced to hire a van, drive multiple loads of your belongings to a storage unit, and wasting your time, energy and money transporting your possessions to an outside storage facility, you can simply hire our mobile self storage units.
With our durable mobile self storage units, only you have the key. And because they can withstand any type of weather, you can count on your belongings being 100% safe. What's more, these convenient storage units can be kept at your business, home or we can even store them for you at our safe and secure storing facilities.
What are the benefits of mobile self storage? Mobile self storage saves you time, money and headaches. No more frustration driving multiple loads to an outside storage facility. No more costly van rentals to transport your belongings. No more days wasted moving your precious possessions. With mobile self storage, you can relax and store your items at a time that is convenient to you. Our storage units are delivered to you.
Storage for less is your top choice for storage
Storage for less provide Self Storage with a difference. It's cheap, reliable, secure and it comes to you!
If you're looking to store your belongings, don't look any further. Our super cheap storage will not only save you money, but it will keep your belongings safe and sound. To learn more about Storage for Less, contact us.
Storage Services – We deliver your module, are able to pack and pick-up,
Reliable and Secure – We pride ourselves for our reliable service and secure storage facility
Additional storage services – Visit our Services to find what we offer you
ASK FOR A FREE QUOTE, WITH NO OBLIGATION...


NO RE DELIVERY fee's for over 6mths*


We take pride in
our work

Storage for Less provided my storage module on-time, and gave me tips and information how to pack it as efficient as possible, and most importantly allowed us to store our belongings without any issues. Thank you!

The help given by Storage for Less is superb. I booked my storage module this morning and they provided feedback directly. If you need a storage facility, Storage for Less is the company for you.